Back to Play Schedule List
Back to Main Page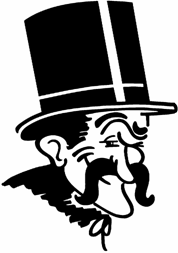 Eugene T. Mahoney State Park
2021/2022 Winter Play Schedule

Classic Magic Shows!
Located at: The Kountze Memorial Theater
Produced by: Popcorn Productions
Old Market Magician

RYAN CHANDLER, is the latest magician to receive the David P. Abbott Award from the Omaha Magical Society.
His TV appearances include The CW Network's, "Penn & Teller: Fool Us" as well as their magic special, "Penn & Teller: Try This At Home."


ABOUT THE SHOW:
Fun for the whole family! Witness legendary routines that have stood the test of time. You will see rings, ropes, silks, and get to hear some fun music along the way. The show runs approximately one hour long with a 10-minute intermission. Pre-show and intermission music will be played by the talented musician, Michael Tuosto, who will feature original songs from his children's albums.

SCHEDULE:
Saturday, Nov 27th at 3:00pm
Saturday, Mar 12th at 3:00pm
Saturday, Dec 18th at 3:00pm
Friday, Apr 1st at 7:00pm
Saturday, Jan 1st at 5:00pm
Sunday, May 1st at 3:00pm
Saturday, Feb 12th at 3:00pm


ADMISSION: $10 per Adult / $8 per Child, 12 & Under
To Reserve Tickets In Advance, Call (402) 944-2523 ext. 7122
Present your ticket at The View Restaurant the same day as the performance for 10% off the cost of an entrée.
A Valid Park Entry Permit Required Per Vehicle