It's Christmas time in the sleepy little village of Happy Hollow, and lovely heroine Loretta Lovestruck and her aunt Laura are busy getting ready for the holiday season. Every year the ladies purchase presents for the Little Sisters of the Poor Orphanage and this year Loretta has purchased a special present for her favorite orphan, Molly Malloy. Little does she know that the present she so innocently purchased will involve her and her aunt in a sinister and devious plot involving several strangers. First there is an extremely unsavoury gentleman named Sylvester Stoneheart who attempts to purloin the present. Then a mysterious lady named Vanya Vandalgrabber attempts to purchase it. Handsome hero Rex Robust appears on the scene along with his companion, company accountant Percy Pencilpoint. They are searching for a stolen artefact. Why is everyone so interested in Loretta's gift? Will evil Sylvestor Stoneheart succeed in his scheme to obtain it? Or will Laura, or Vanya, or Rex, or Percy succeed in thwarting Stoneheart's devious scheme? Will Loretta ever learn....the villains secret?
Click Here For A Script Excerpt
To Order Production Royalty Click Here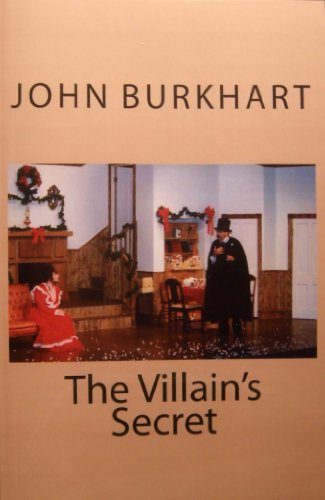 Script copies are available in paperback and Kindle vsrsions:
Cast Requirements:
Three females
Three Males


Running Time:


1 Hour 15 minutes


Setting:


Living room interior


Properties:


Christmas presents, some opened. Large crystal egg.